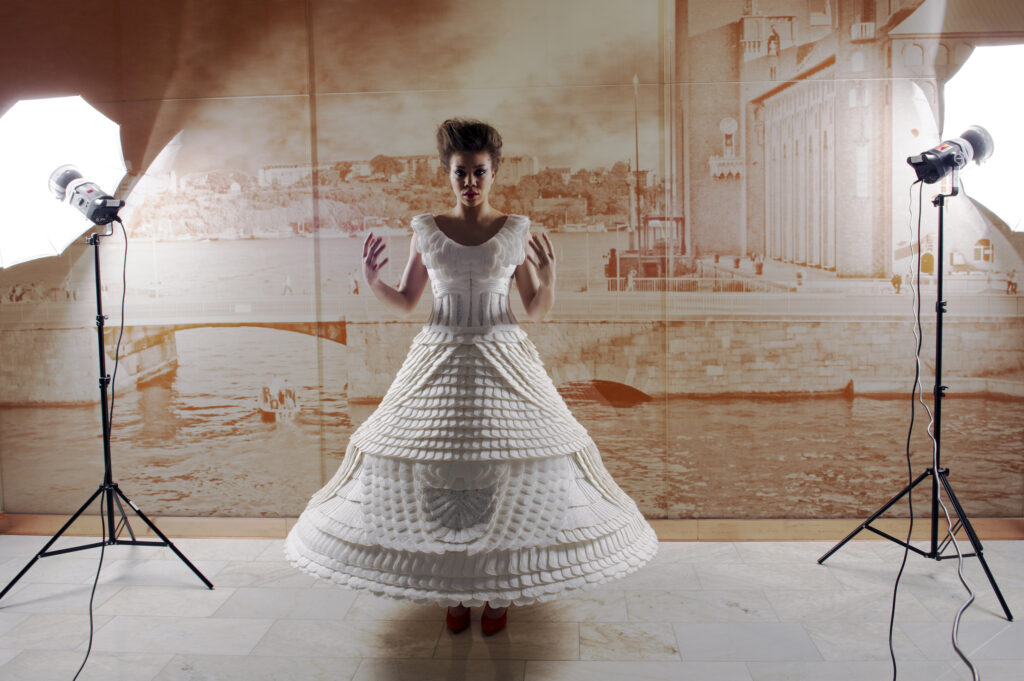 Wearable art pieces created from sanitary towels
These wearable art pieces are created from sanitary towels for menstruation and incontinence. Linda fell in love with sanitary towels as art material. Not only for their usually unnoticed beauty and untouched softness, but also because few everyday materials have such a strong connection with the theme of intimacy, womanhood and the feminine aspect.
Instead of putting the little box of sanitary towels into another little box and hiding it away in the bathroom, this art piece brings the inside – outside. Reconstructing the hidden into the disclosed, making a sometimes embarrassing issue into the beginning of a dialogue. Exposing the feminine.
Linda wants to add that she has a different relationship to these products today, being aware of their environmental impact. The awareness wasn't as present in her at the time of creation. In a way, she feels that the creative process itself woke her up to this realisation.